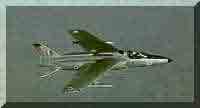 This aircraft derived from the legendary Gnat, has also been employed for ground attack but is now being phased out.

Country of origin: India (U.K.)

Type:

Light fighter/ground attack aircraft.

Powerplant:

One Rolls Royce (Bristol) Orpheus 701-01 turbojet rated at 2043 kg.

Armament:

Two 30 mm Aden cannon; four wing hardpoints each carrying 68 mm Arrow rocket pods or two 500 lb. bombs.

Maximum take off weight:

4170 kg.

Maximum level speed:

1102 kmph (685 mph) or Mach = 0.96.

Service ceiling:

12,000 m (39,375 ft.).